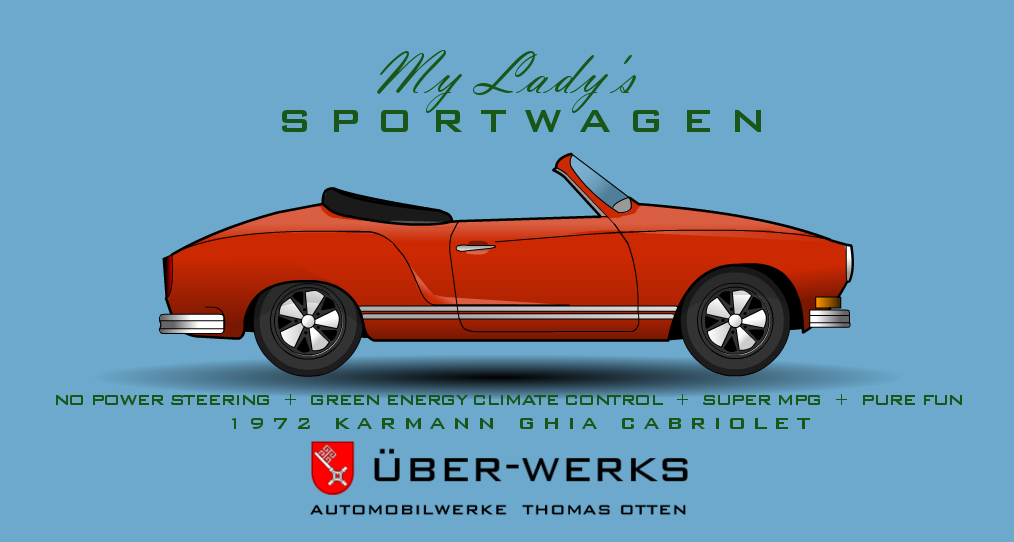 This 1972 Karmann Ghia Convertible was sold to a customer in Michigan, as a surprise present to his wife.
Widely considered the best looking VW ever produced, this car has all the charm and character of a 365 Porsche.
This particular model has chrome bumpers, glass rear window, and front disk brakes.
Beginning in 2014, the restoration process began. The vehicle had 30,000 miles on the odometer. The body had little rust to start with. The rear battery area, where these cars always rust, was in perfect condition! The original floor pans are still in place. The vehicle has received a new paint job, including 5 coats of clear, applied in two stages for a deep wet look reflection.
The original engine was completely rebuilt, just a few months ago. Machine work performed by Randy's VW Hobby Shop. Interestingly, when taken apart, it was noted that the engine would have run as is! Having never been apart before, the engine case is what you consider basically the best case you can use to build an engine from. In addition to being completely internally rebuilt, the engine also included a new German Bosch Generator, Empi Carburator, and German made Dansk Muffler.
New clutch, pressure plate and throwout bearing were also installed.
The brakes have been gone through, with new brake hoses on all four wheels, and new front rotors. A new brake master cylinder was installed as well. New steering damper and new tie rod ends where installed on the front suspension.
For tires, if you haven't noticed, this car is sporting a set of brand new Michelin XZX in size 165SR15. That is the proper, period correct tire for this car. The tires were ordered from Coker Tire, and cost about $750 installed. I chose these tires because I was trying to restore the car to original appearance and feel, and the look of the alternative tire sizes available did not appeal to me. The spare tire is also new.
One the rear deck is a new, made in Denmark, luggage rack. It is completely removable, and required no drilling or marring of the paint to install.
The Top is completely new, including foam pad and headliner. New seals are installed around the top side door windows. The interior has new visors, new carpet, door panels, and new seat upholstery.
The stereo system installed in the car is unique. It is a Retro Sound stereo with Blaupunkt speakers mounted in the front. What is nice about it is that, not only does it sound great, it looks absolutely period-correct. With chrome dials, and black and chrome faceplate, it looks like it belongs there. It even has an auxiliary cable to directly hook up your iPod or phone. To keep the car intact, the car also includes the original factory stereo.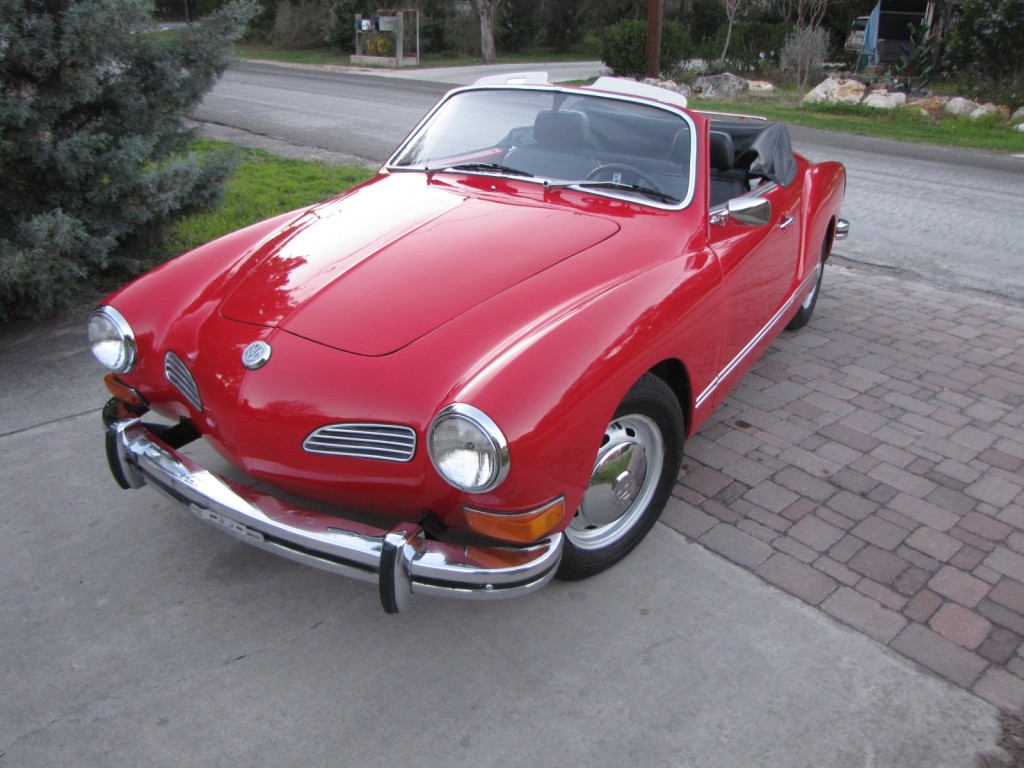 Considered by many to be the most beautiful Volkswagen ever designed, we will do this car more than justice. This car was stored in a storage shed in Texas for many years. Very solid car.
Below are photos of how we came upon the car.