This vehicle was restored for a customer in Germany. His first car was a VW Beetle with the same color combination. We were happy to restore this vehicle and return it to Germany.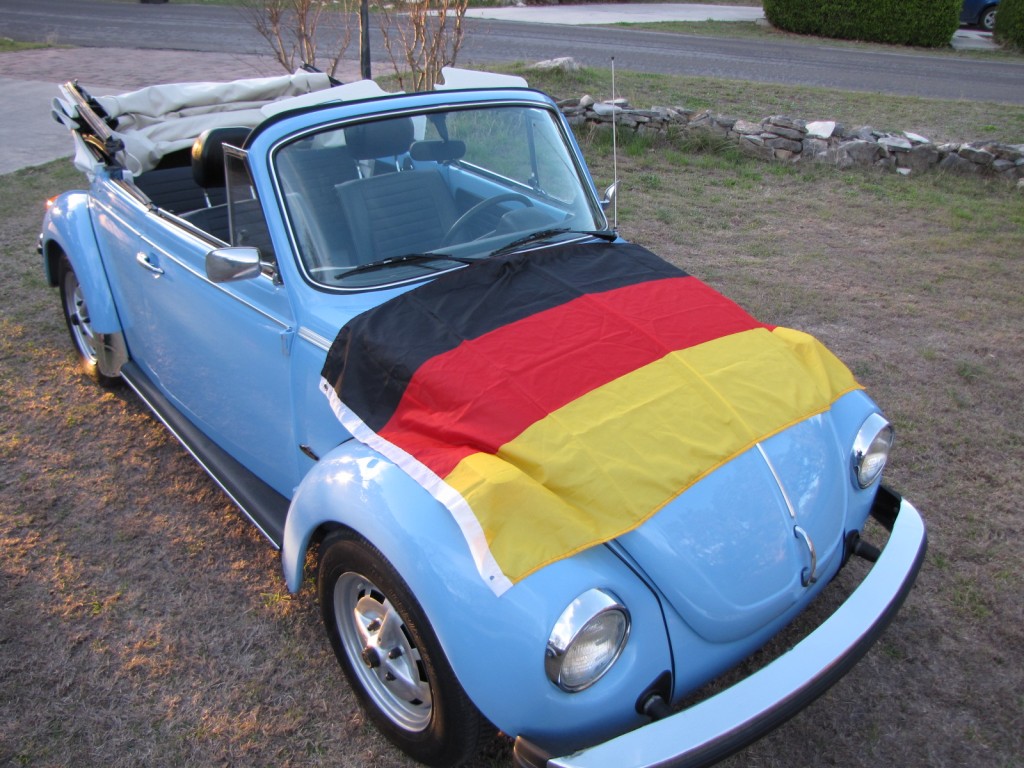 1979 VW Beetle Convertible. One of the very last VW Beetles imported to the U.S. Built in December 1979. Engine is completely original, with original fuel injection system. This VW Beetle is in excellent condition, drives great, brakes well, and the engine has plenty of power. Faithfully restored by German with an eye for detail.
The vehicle was painted in the original Florida Blue, with three coats of clear using quality DuPont products. The paint job is superb and done in the correct manner. The fenders, doors, and so one were removed. Also painted were the trunk, interior, wheel wells, and even under the fenders to give this owner an appreciation of the appearance it would have had when new. This vehicle has never been in a collision.
New brakes, engine has been services, and new muffler/exhaust system has been installed.
Interior has been completely refurbished to original standards. New seat upholstery, carpet, and seat padding replaced with the original style coconut hair padding.
Odometer reads 47,914. The engine is very spirited, and runs excellent.
Restored with originality always in mind. The only change in that regard was the addition of a modern IPOD/IPHONE ready stereo system with speakers mounted near the foot wells. I did this rather than drilling holes into the door panels, as is so often done when folks want a little better sound system than the 70's era radio. The vehicle is also pre-wired for rear speakers.
Many original German parts were used in this restoration.
A car like this, when stored properly, will not decrease in value.
[nggallery id=2]