Alaska Blue 1973 Porsche 914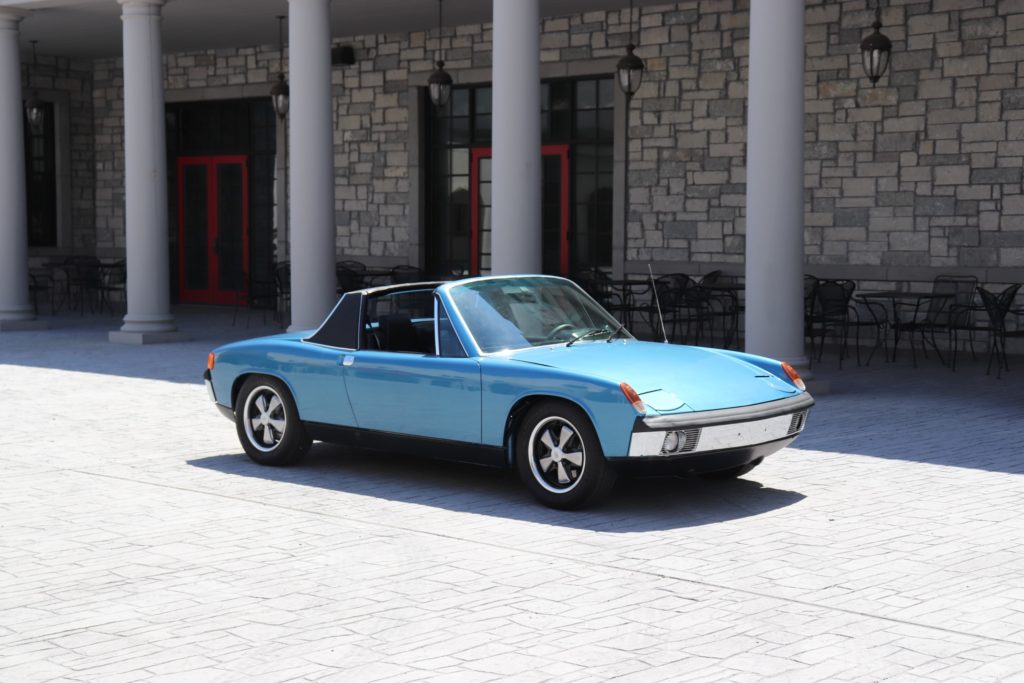 Far Alaska!  This 1973 Alaska Blue 914 is a factory "appearance group" model, with the desirable 2.0 Engine.  The car has factory sway bars, and factory chrome bumpers.  The car has the optional corduroy cloth seats, and they are redone according to the original specifications.  Painted in the original Alaska blue, which was a special order color for 1973.   Arguably one of the best color combos on the 914: a deep metallic blue with the aluminum trim.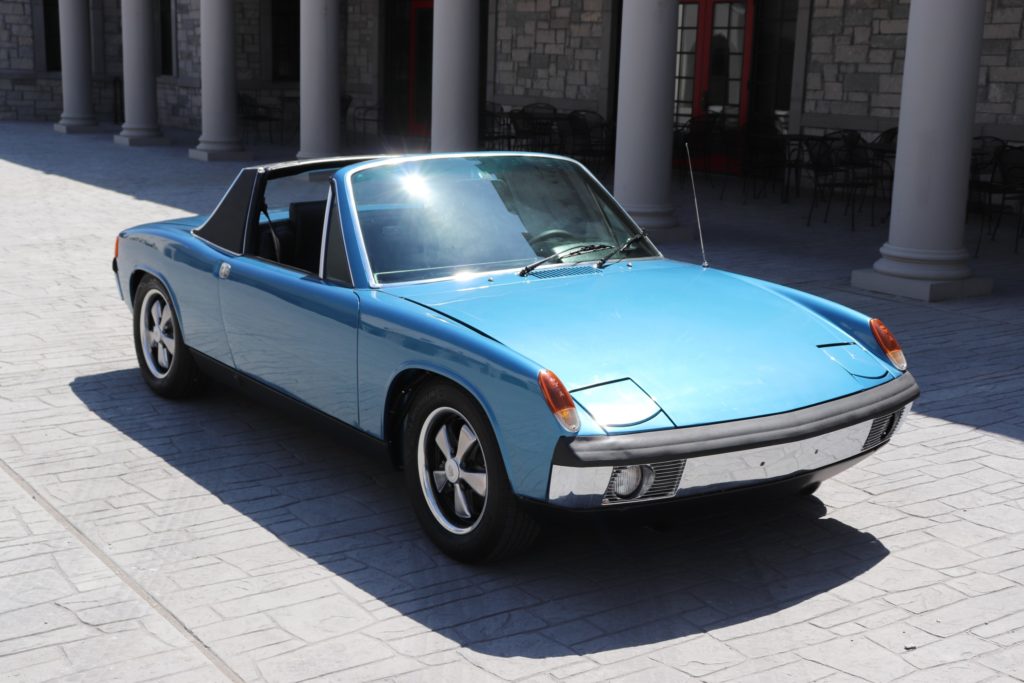 The car has undergone extensive restoration, and is nearing completion.  This car has undergone a 5-lug conversion with machine work from PMB Performance, and is equipped with a new set of Maxilite Fuchs wheels (which are TÜV approved, so they meet the highest German safety standards).
Subtle backdates are included with this car:  The front bumper was rechromed without holes for mounting the rubber tits, giving it a cleaner, 914-6 look.  The car also has the european front and rear tail light lenses, and the round sidemarkers were removed from the body, giving it the clearner look which the designers intended.  The door sills are aluminum, along with a few other tasteful backdates that enhance the car's beauty and performance.